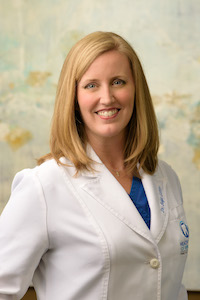 Dr. Paige R. Lester
Dr. Paige Reynolds Lester is a native of Jasper, Alabama. She attended the University of Alabama, where she received her Bachelor and Master of Science in Biology. She is a 2002 graduate of New York University College of Dentistry, where she studied in the Esthetics Honors Program. While at NYU, she was awarded the Sigma Epsilon Delta Fraternity Award for Outstanding Ability in Esthetics. Dr. Lester is a member of the following organizations:
American Academy of Dental Sleep Medicine
American Sleep and Breathing Academy
Academy of Comprehensive Esthetics
Academy of General Dentistry
American Dental Association
Alabama Dental Association
Birmingham District Dental Society
She is also the first female member of the Birmingham Society of Advanced Dentistry, and is one of the founding members of the Birmingham Chapter of the American Association of Women Dentists. When she is not practicing dentistry, Dr. Lester enjoys spending time with her husband, Todd, and her two young children, Caroline and Ryan. Her pastimes include boating, attending Alabama athletic events, traveling, reading, and charitable work. Dr. Lester says that what she loves most about dentistry is the great feeling she gets when she can truly help a patient in need of care.
---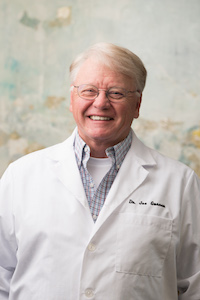 Dr. Joe Garner
Dr. Joe Garner has a Bachelor of Science degree and a Doctor of Dental Medicine degree from the University of Alabama. He also studied at Pankey Institute and The Center for Advanced Dental Studies (Dr. Peter Dawson). He went on to own a dental practice in St. Simons Island, Georgia for 16 years. He has also practiced in Atlanta, Georgia for 21 years. Dr. Joe Garner was a captain in The United States Air Force. Dr. Garner is president of Cobb County Dental Society with over 250 dentists, president of Birmingham Society for Advanced Dentistry, Peer Review Chairman for NW District of Georgia for 5 years, Delegate for Georgia Dental Association (GDA),and Emeritus Member of the Academy of General Dentistry. He has been married to his wife, Margaret for 48 years and they have two sons. In his spare time Dr. Garner enjoys playing golf, working on his family's tomato farm, and spending time with his grandchildren.